View All Products
Click Here to View All Products by Series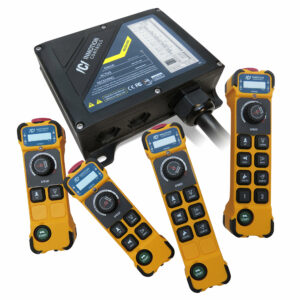 INDUSTRIAL RADIO REMOTE CONTROLS
INMOTION Remote Controls with their advanced technological design easily satisfy the requirements of diverse industries. All functions are readily customized to suit YOUR equipment needs. Our advanced technology offer the user small, lightweight yet exceptionally robust Transmitters designed to reduce user fatigue, damage, wear and tear. The Receivers also adopt this technology to minimize "on-board" space requirements.
We make the warranty and repair process as painless as possible.
Simply fill out the repair form below and ship it!
Click Here